Revealed!

"New FREE Video Exposes The Dirty Little Secret That Allows

Anyone To Copy a Fully Loaded Website
in 5 Minutes!"

How

23,705 WordPress sites

have been duplicated at the click of a button!
How to

hit a button and make a copy of your blog

- no matter how many pages it is,

no matter how many plugins or configurations

you have!
You'll find out the quickest and

easiest

way to

ensure your site doesn't get hacked

!
How to build professional sites you can sell

for $4,000 to $5,000

super fast!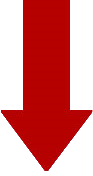 Enter Your First Name and Primary Email
to Claim Your FREE Access...